Hackathon Q4-2016
Interactive Prosper Daily App prototype for Apple Watch.
August, 2016
Prototyping, Wearable
Individual Project – Hackathon
Honorable Mention [ Most Ambitious ]
Stay on Top of Your Money – Anytime, Anywhere.
To keep pushing the boundaries of my design skills, I created an interactive prototype for the Prosper Daily App during the Prosper Hackathon. The goal was to explore the future possibility of how our product could be on a wearable device.
Designed to keep the users posted of their recent transactions; this app notifies users when the transaction is posted, lets them scan through their most recent (up to ten) transactions on the fly, and shows them their current and last credit score – if they're ever curious or concerned, without having to pull out the phone and dig for their information.
This app serves as an extension to the Prosper Daily mobile app that lets the users view a complete set of their accounts and balances, helps them visualize their spending by date and personalized categories, and tracks their credit score and contributing factors for up to a year.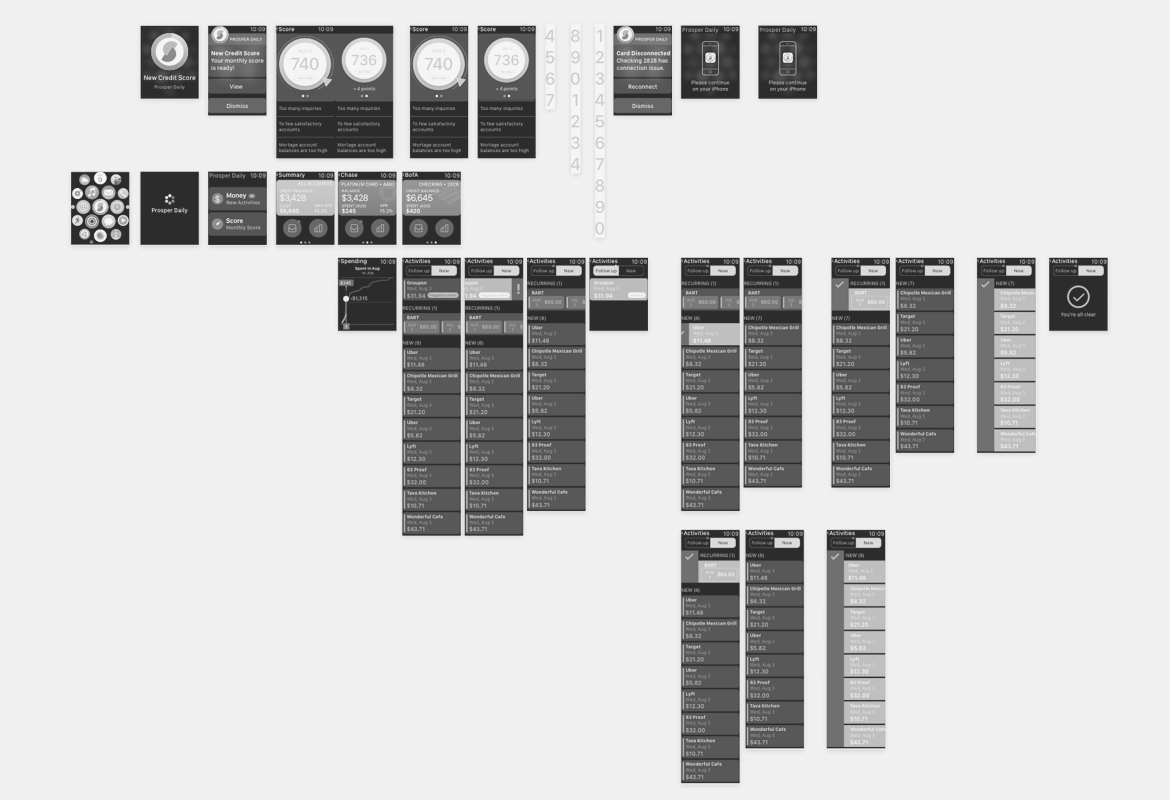 Designed for Inspiration 🎉
This digital experience design innovation spurred a company-wide inspiration during the demo day, which were attended by cross-functional team members and executives.
I spent two days designing concepts, creating the UIs from scratch in Sketch, and prototyping it in Flinto (the program in which I was learning as I was completing the project. Yes, I pulled a very late night watching many tutorial videos!)
After the demo, the project was well-received. It was recognized by the judge panel as the most ambitious category for the Honorable Mention award of the event.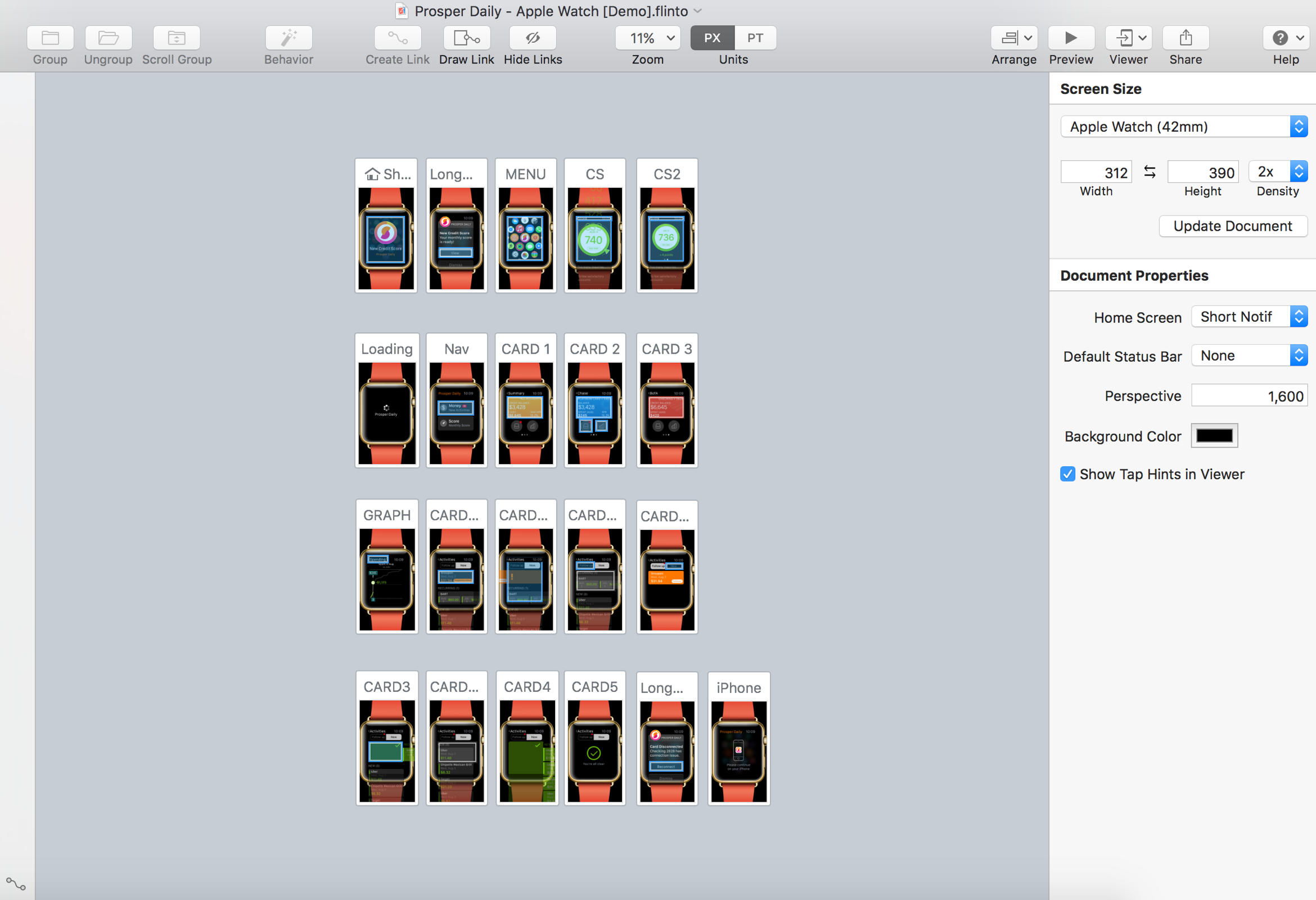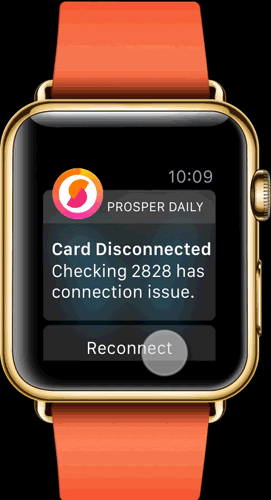 And, Just in Case –
Your app got disconnected?
Fear not, Prosper Daily is always here with you!
I hope this wouldn't happen too often. You could easily reconnect and continue on with your lovely day.
[ THE DEMO ENDS ]