Other Projects
My favorite collections of side projects to sharpen design skills and, perhaps, delight someone along the way.
---
Pigeon [ iOS / Swift Prototyping ]
March, 2015
iOS, Development, Prototyping
Team Project
Top 5 / Honorable Mention
Previous project writeup
[This also contains links to other Swift-based prototypes on GitHub]
Pigeon app was our final project for the Codepath Bootcamp. My team (two other female designers) and I designed and built a fully interactive prototype in Swift using XCode. The app was recognized as a Top 5 / Honorable Mention for the Spring 2015 Cohort.
Our goal was to create a simple and meaningful experience to share memories with loved ones. Our app lets you turn any photo into a real postcard and send it anywhere in the world—all from a mobile device right on your hand.
From the get-go, we had milestone planning, weekly meetings as well as Google Doc + GitHub repository set up and documented. This helped us creatively collaborate, iterate, and achieve milestones in a very effective way. We divided up the tasks into three main parts: intro, front, and back of the postcard. I was responsible for the product design research as well as back of the postcard design-and-development. As a team, we helped one another throughout the project and made sure that we applied our knowledge, learned new things, and delivered a great product.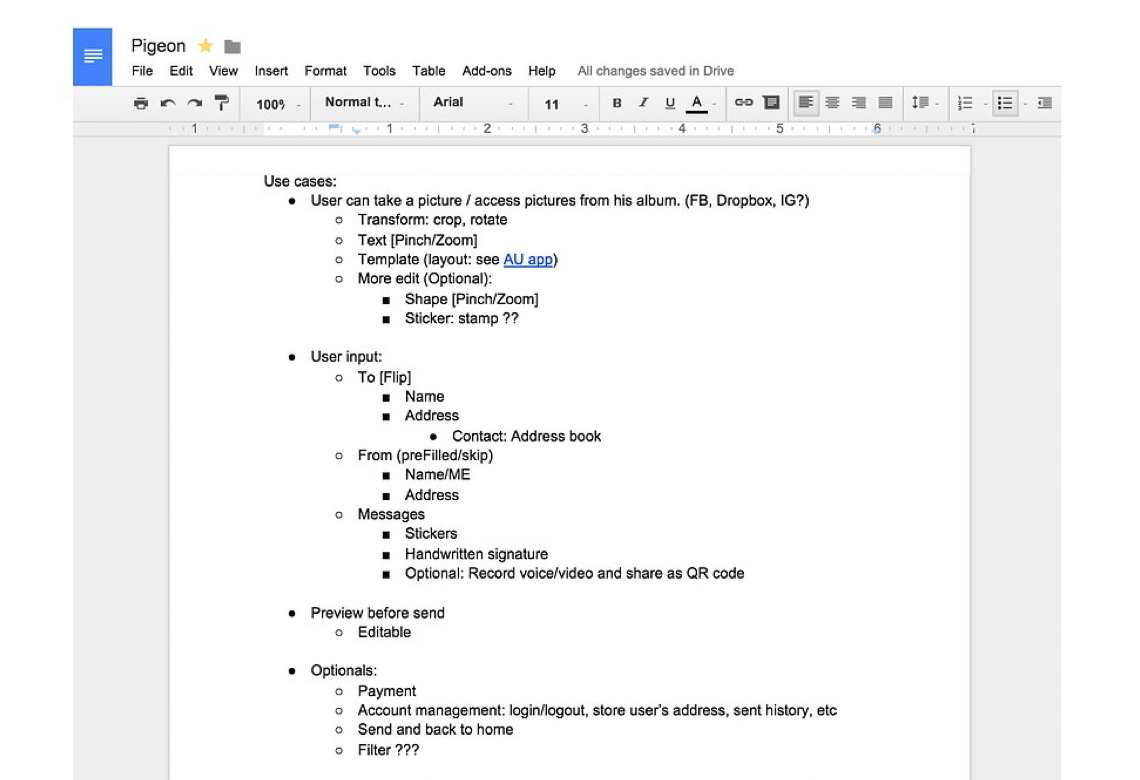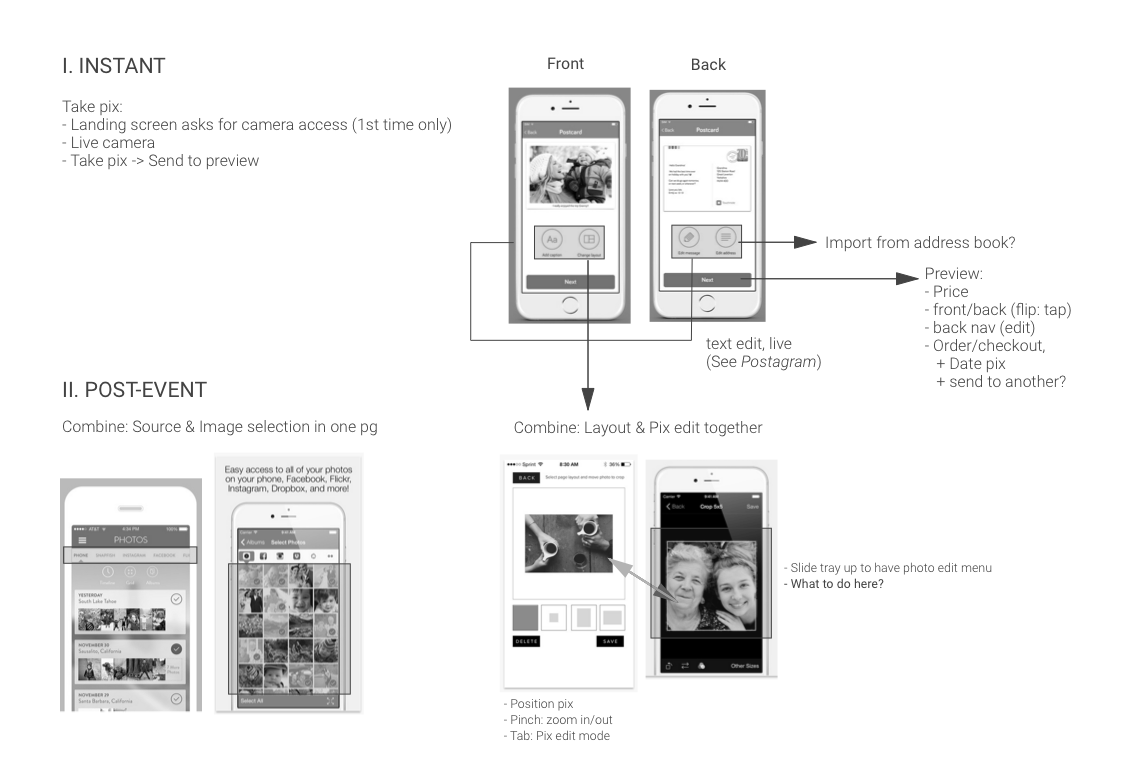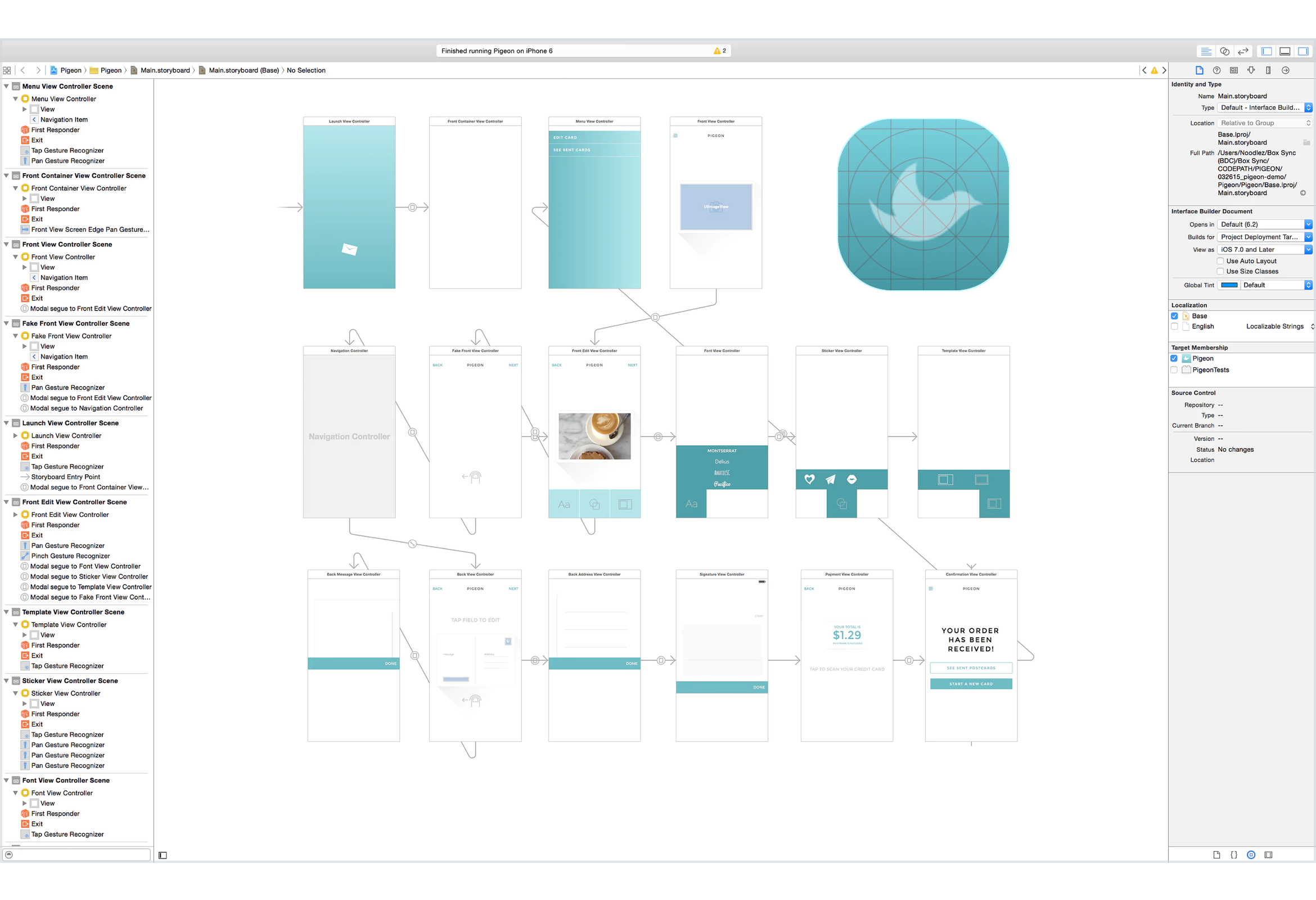 ---
Garage [ Android Design Exercise ]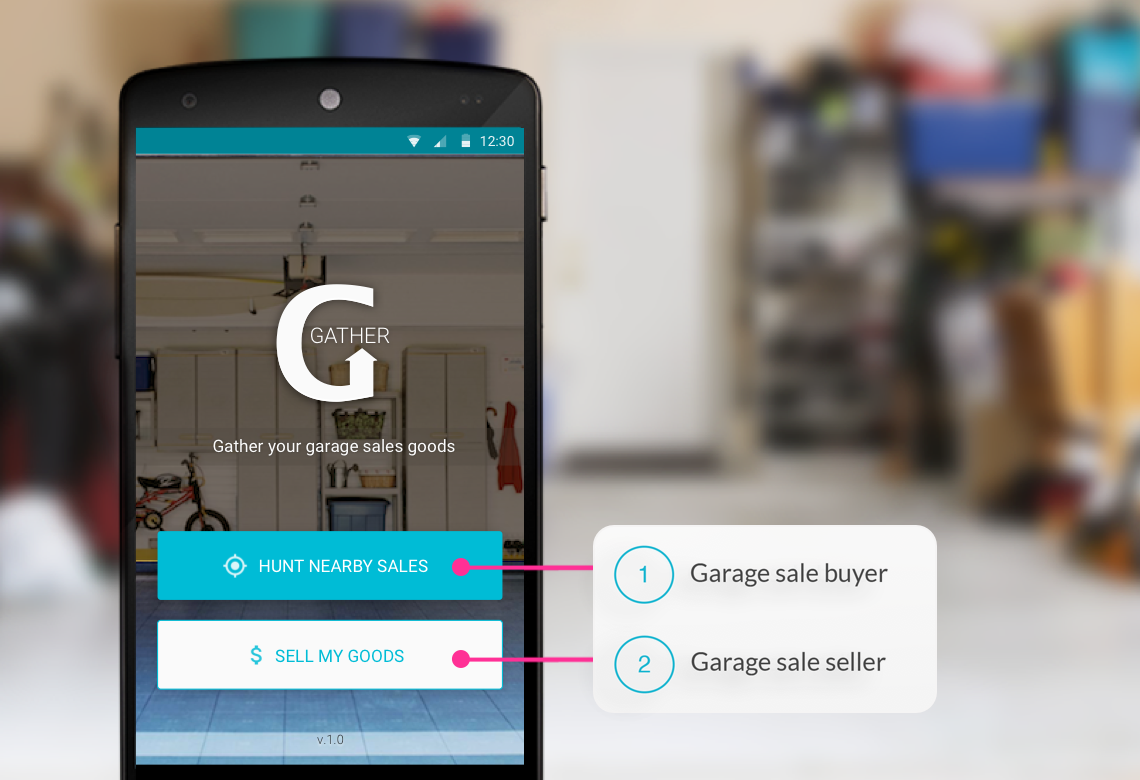 December, 2014
Android, Design Exercise
Individual Project
PROBLEM SET
Modern Garage Sale App. Preparing your own garage sale is often a daunting task. It's also difficult for potential buyers to discover your merchandise. Design an experience that makes it easier for sellers to intelligently inventory their goods and to help the bargain hunters find the needle in a haystack.
SOLUTION
Designed for two types of users (buyer and seller) with a clear call to action as a launchpad for the first time experience. The decision state is saved and the app will launch in this mode the next time it's opened. Users can switch modes at the side menu.
Garage sale buyer
• Discover garage sales near your location
• Collect your favorite garage sales
• Route multiple sale locations for you
Garage sale seller
• Help you inventory your goods for potential buyers
• Let you update your ad and remind you of your upcoming sale
• Share your sale ad to your social media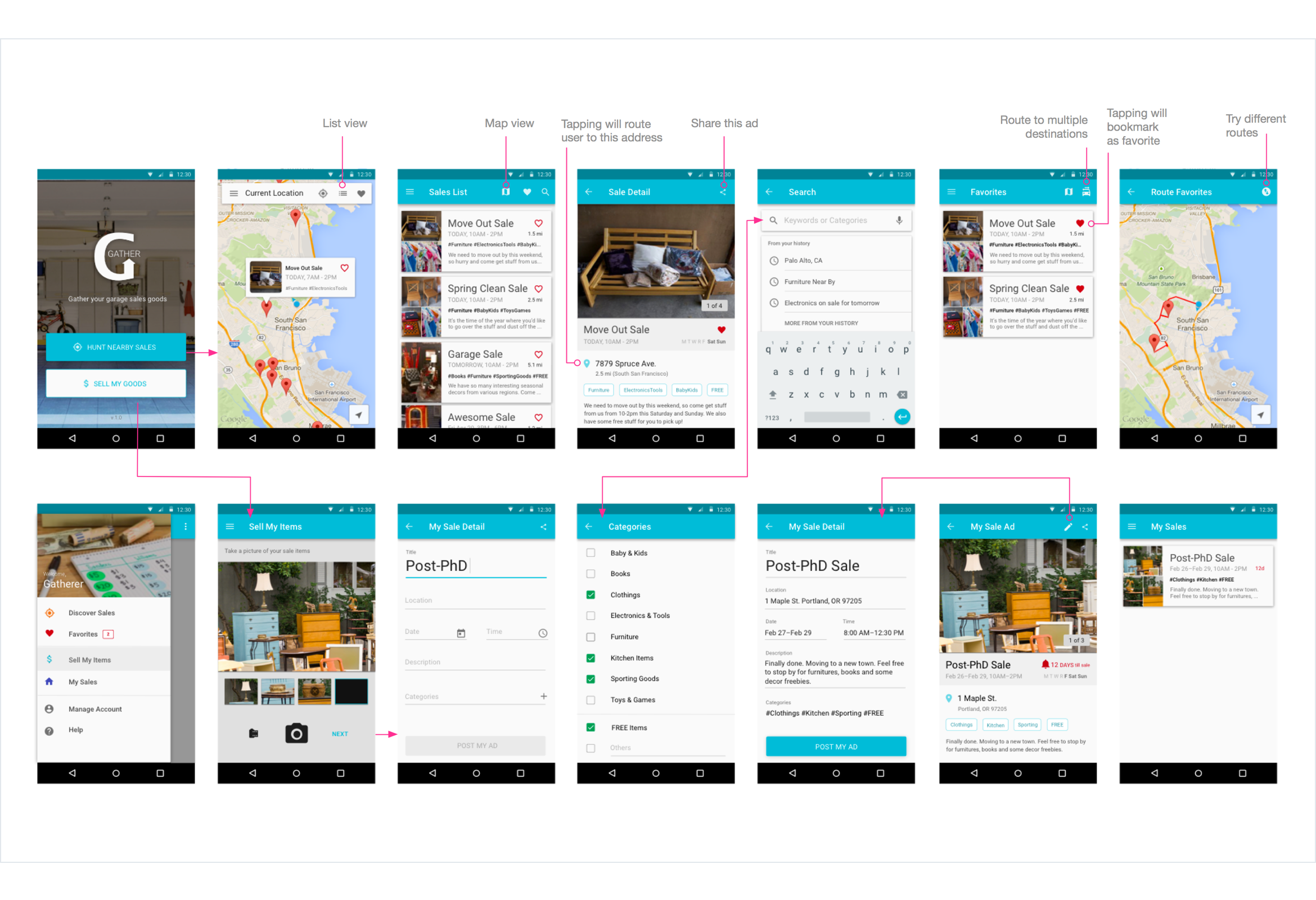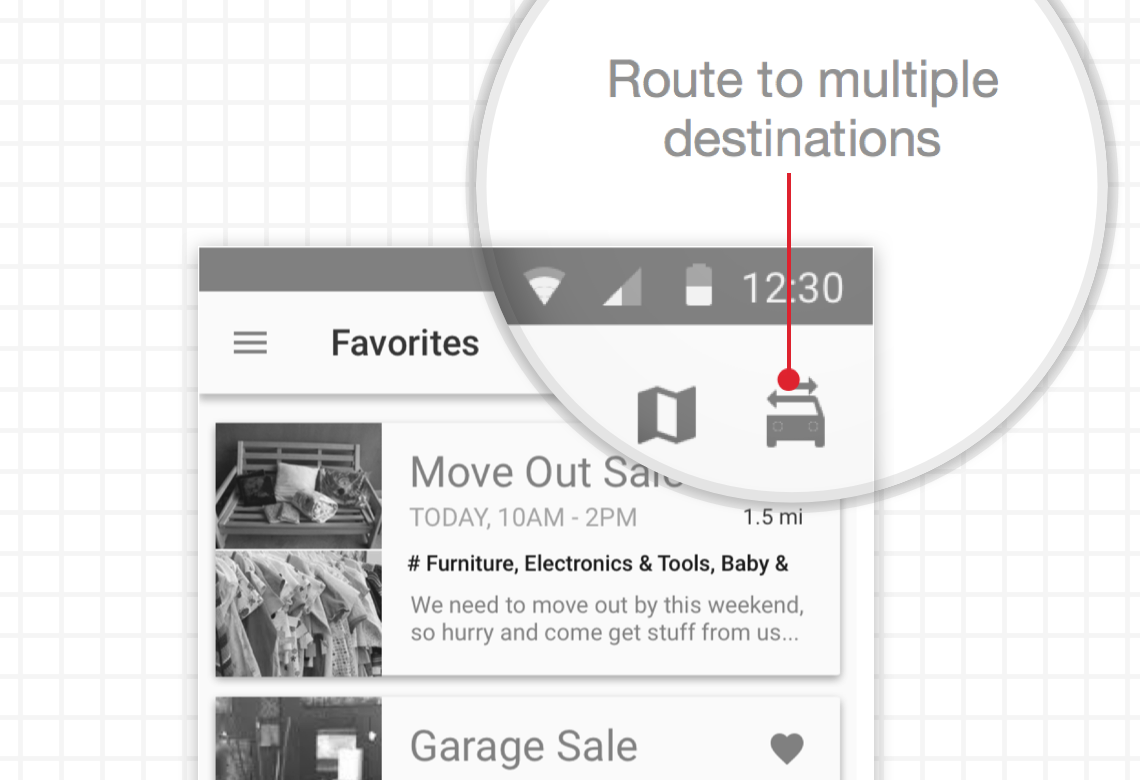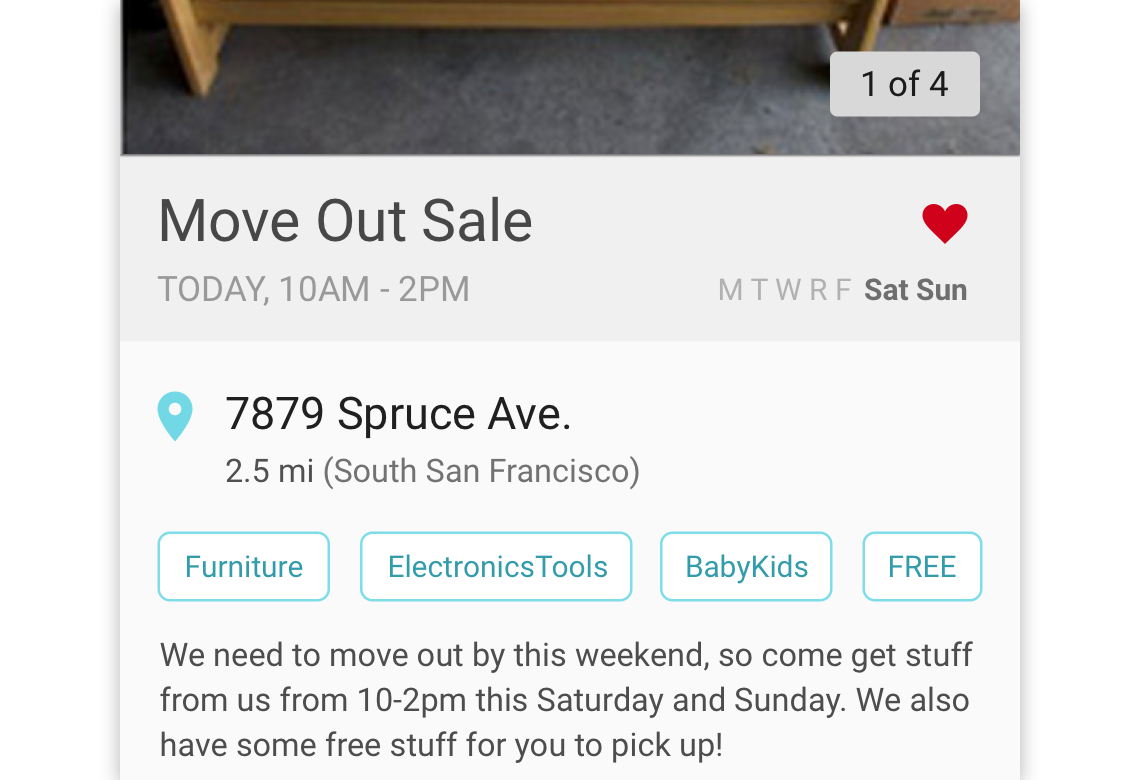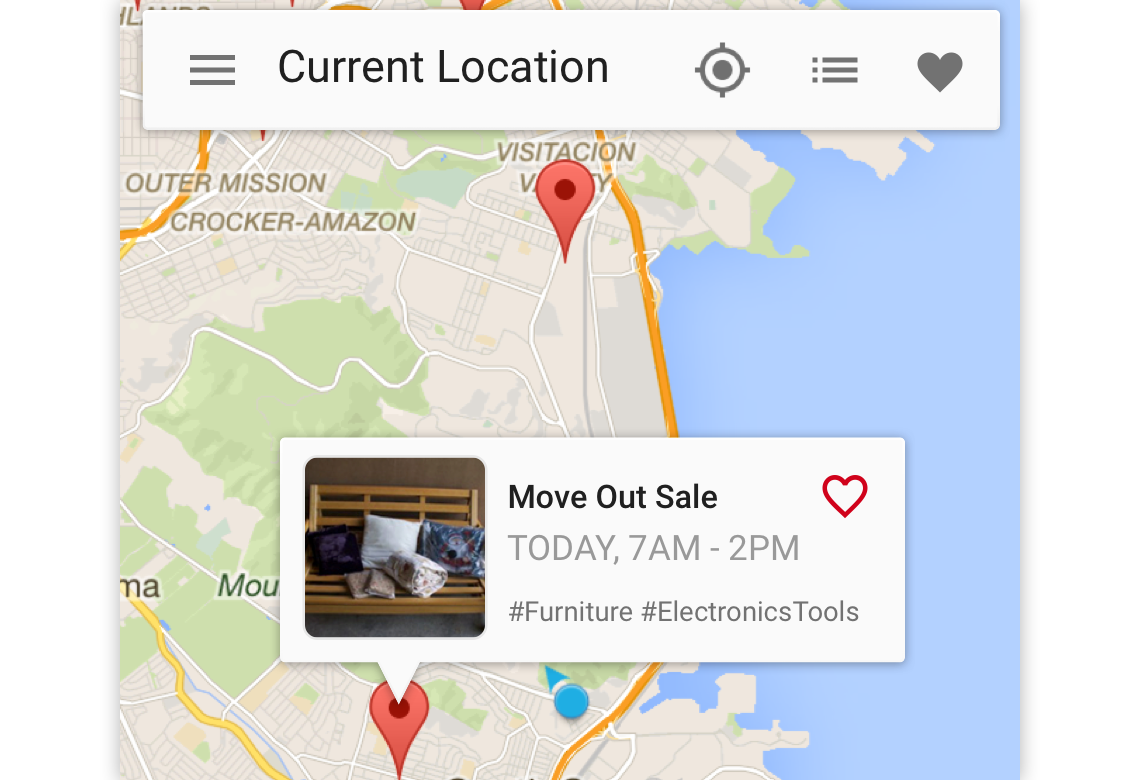 ---
Others [ Personal snippets ]
As I spend time designing, I'd like to keep it interesting and uplifting. I enjoy creating some fun animations and writing clever copy as part the experimental design process.
I believe that life is about cherishing the moments. So while on the journey, why not create more smiles along the way?
2016
Animations, Copies
Individual Project
😸 🎉 😂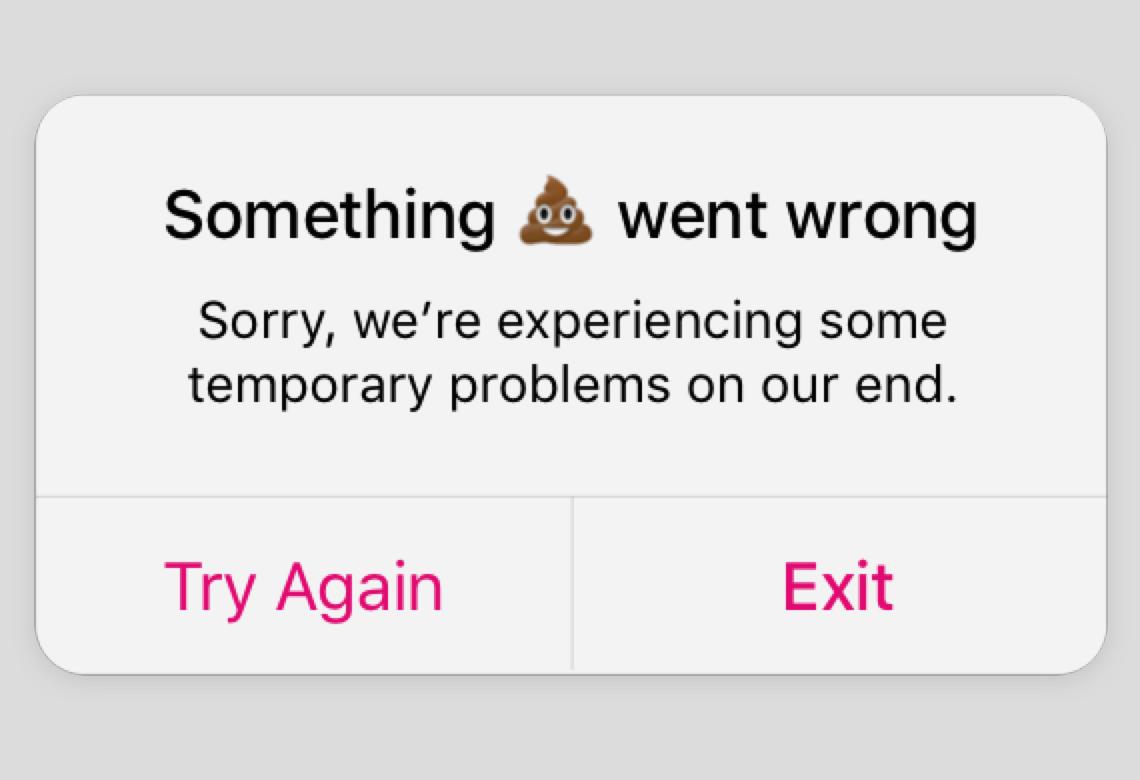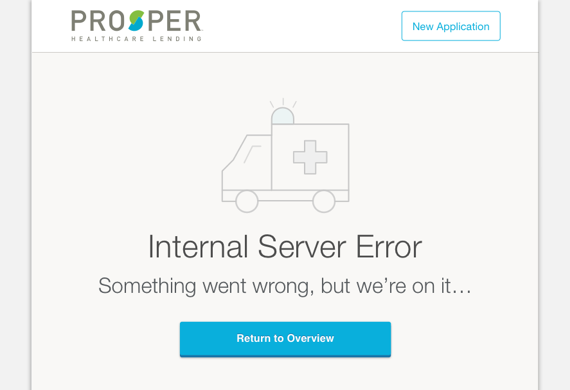 ---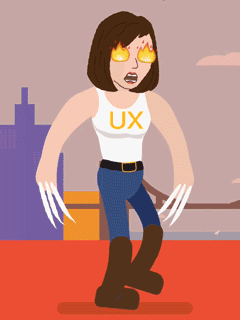 Have an awesome day!
-Nissana