Intuit
Co-designed with the QuickBook 2014 Experience Design (XD) team. I was tasked to collaborate with the lead designers to create multiple solutions for QuickBooks Desktop's Bank Feeds, Homebase, and Flat Rate VAT features.
2013
Interaction Design
Intuit's QuickBooks Desktop Team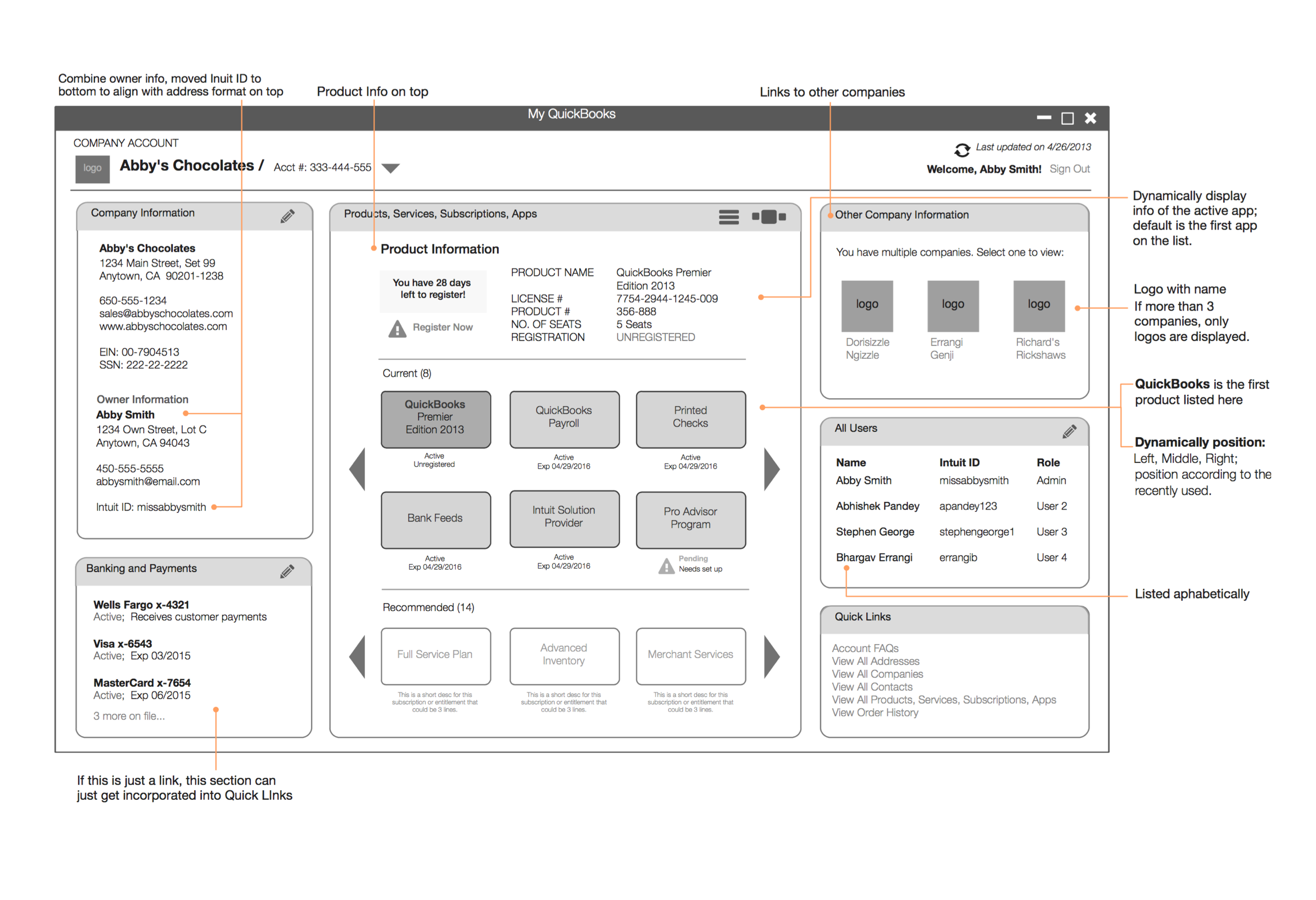 Designed for Efficiency – Save Small Businesses and Accountants Time.
For all projects, I worked closely with a structured Experience Design team consisting of a lead interaction designer, a visual designer, a user researcher, and a copywriter.
As a design contractor on the QuickBooks team, I conducted research around the product, users, and technology requirements. I assisted with prototyping various concepts as well as performed usability testing and visual quality assurance.
← [LEFT] Sample screen from Homebase project's Dashboard concept-exploration to surface important, relevant information to the users. The page offers customization and personalization of data.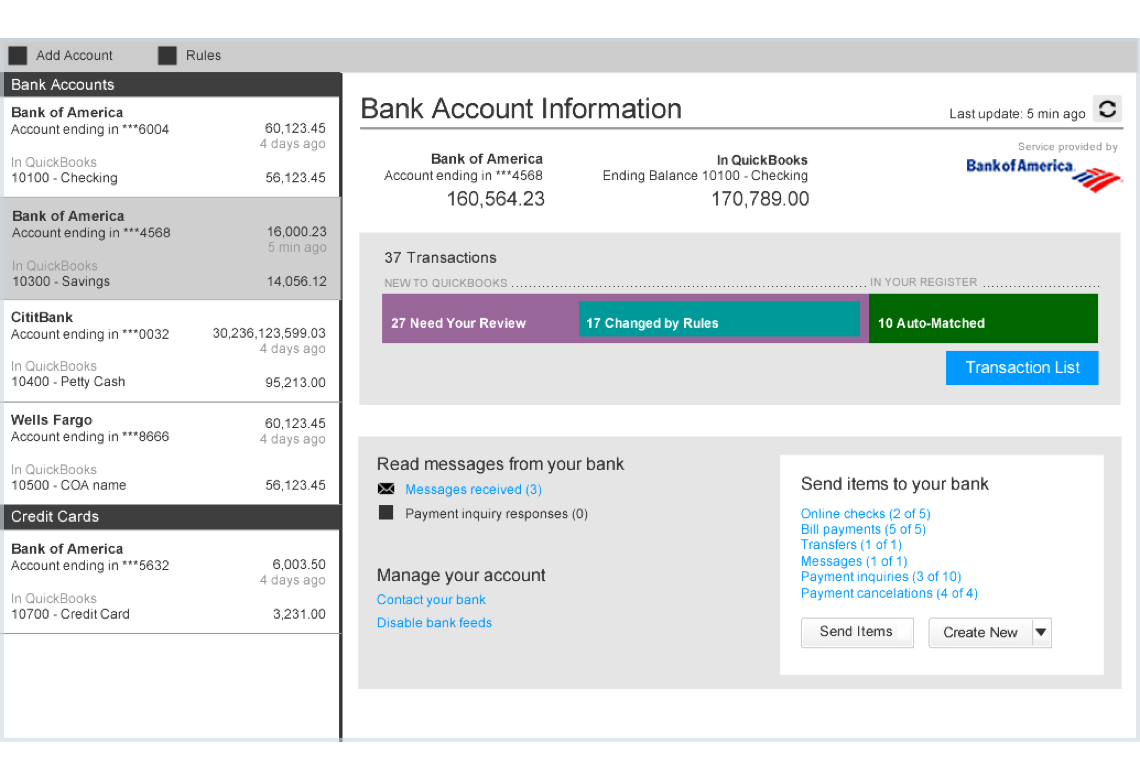 PROJECT: BANK FEEDS
The key was to decreasing the amount of time users spend reconciling bank transactions and the company file. Delivered in medium-fidelity wireframes. The design scope included setup, overview, list view, detail view, and rules.
To create seamless and robust experience, batch actions and rules functionalities were introduced. Users can also navigate between columns and take actions via tab and keyboard controls without switching to a mouse.
The design were later transformed into the final product which followed the Harmony Design System.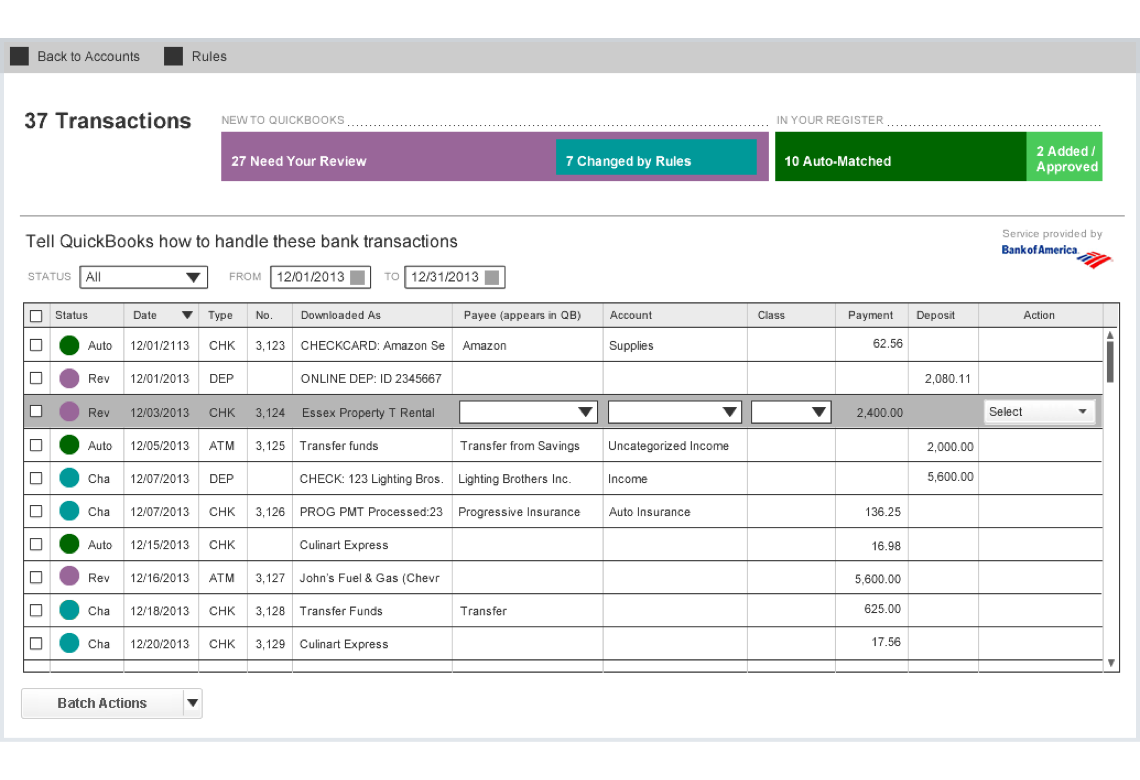 ↑ [ABOVE] Sample screens from the Bank Feeds project, which feature the logged in dashboard and the drawer-based interaction for the bank transactions.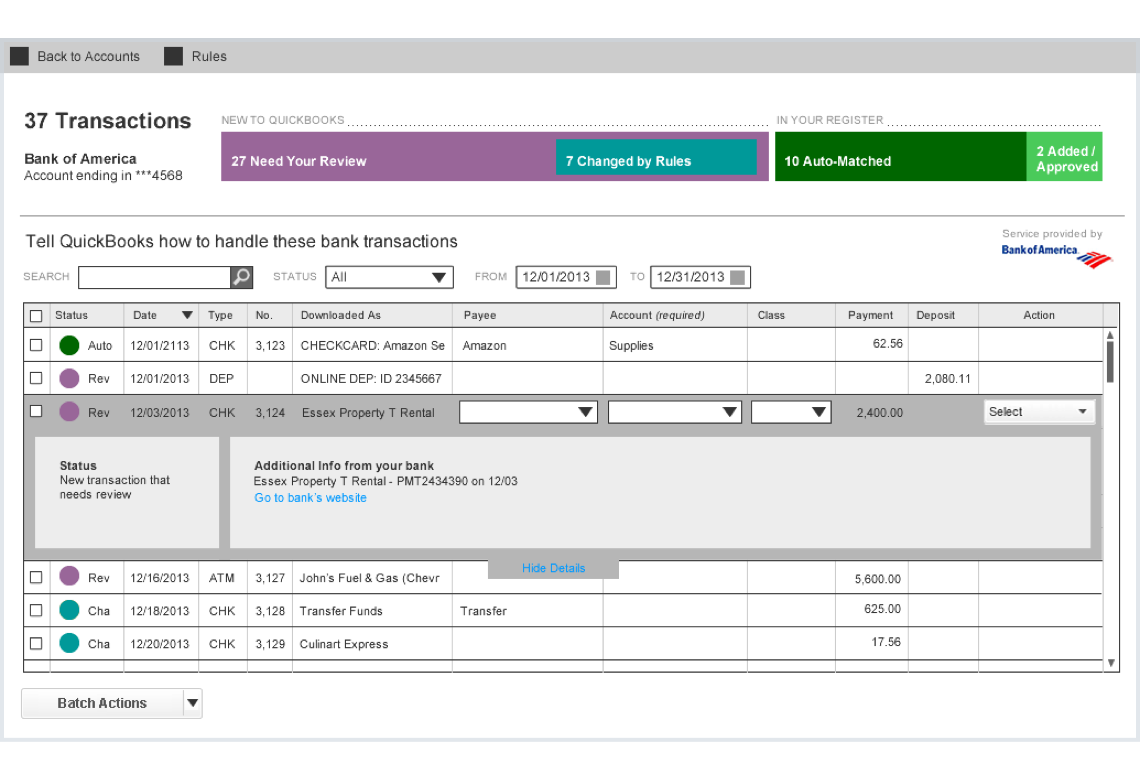 ↓ [BELOW] Sample screen from the Flat Rate VAT project, which features the business VAT Express Setup flow.