Bill.com
Lead designer for the Network Project. Co-designer for rebranding effort. A team of one designer at a point in time, supporting the product team of 5+ project managers.
2013-2015
UX, UI
B2B / B2B2C / Small and Medium-Sized Business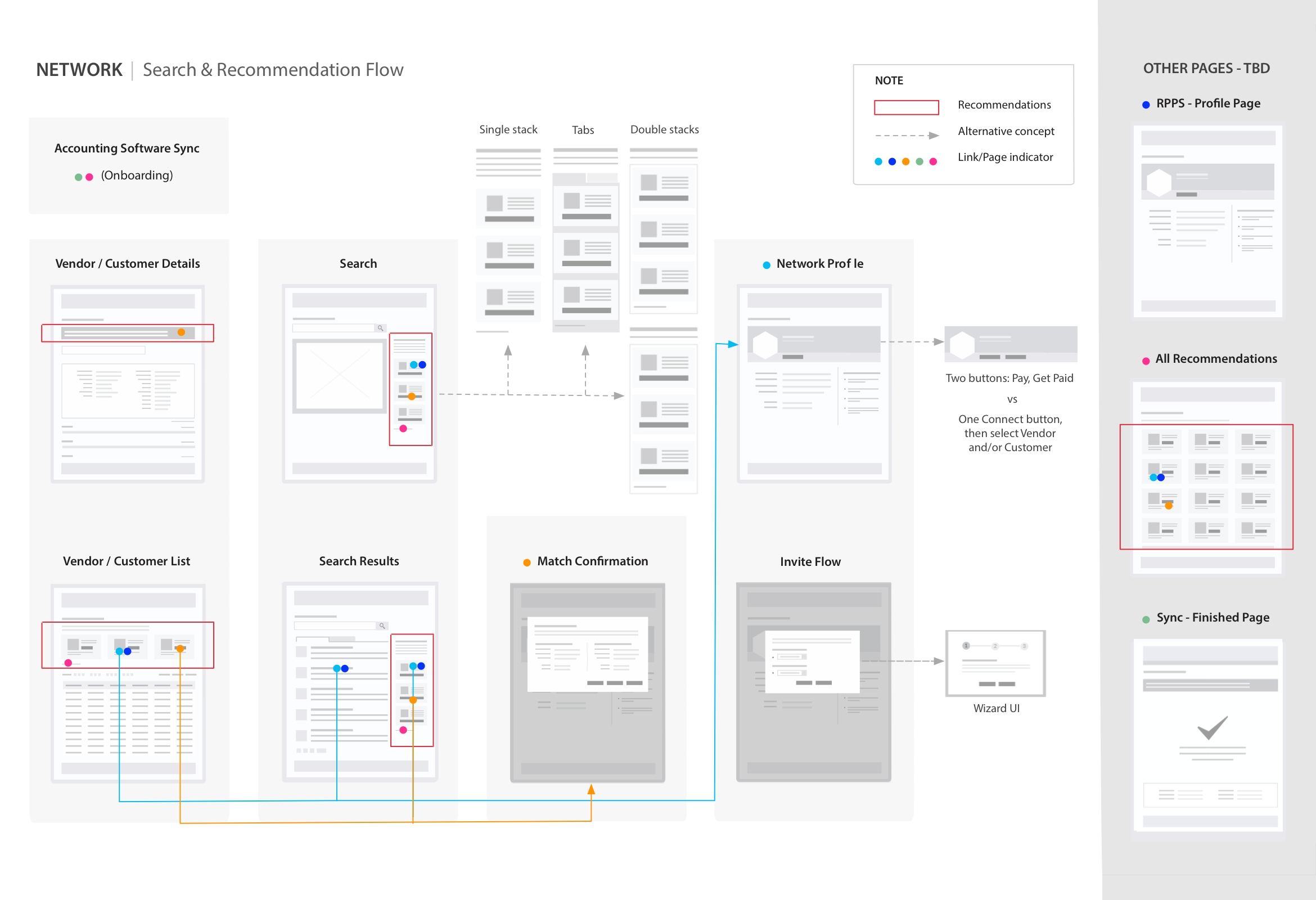 Created the consumer-graded enterprise product experience to simplify how businesses do business.
At Bill.com, I had an opportunity to design high impact projects:
• Products – Bill.com Network, App Center, Developer.bill.com
• Bank partnerships – Partner's Customization Guidelines
• Marketing – Accounting System Sync Metrics
← [LEFT] Sample page flow of the search and recommendation features for the Bill.com Network project.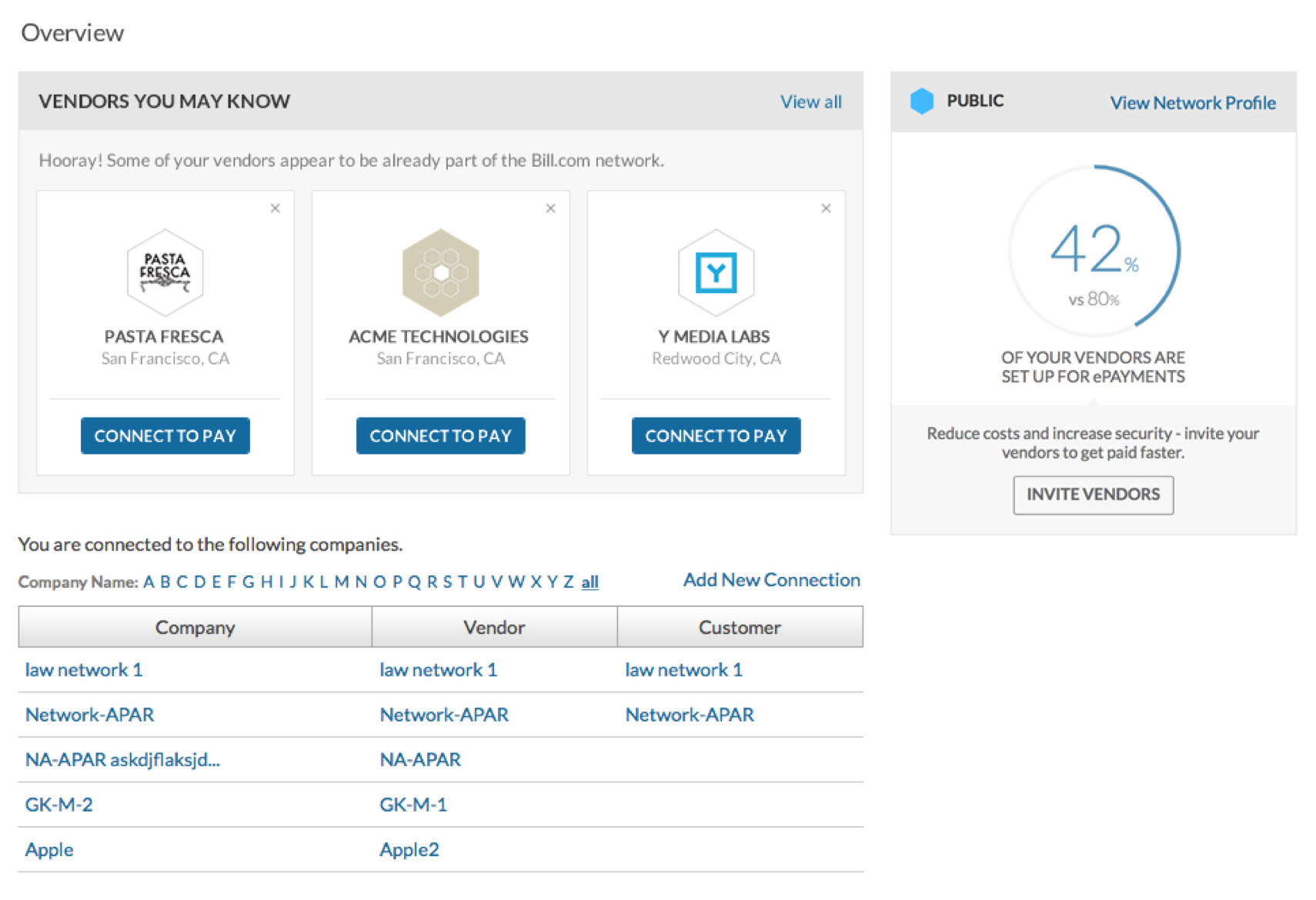 PROJECT: BILL.COM NETWORK
Launched as the industry-first with B2B Payments Network, Bill.com rolled out a solution to make it easier for businesses to pay and get paid quickly and securely via the cloud (instead of relying on paper checks).
The goal was to connect businesses in order to expedite the payment process, reduce business operation costs (such as manual data entry for sending/receiving financial documents), and improve collaboration.
As the initial lead designer, I designed the "search" and "recommendation" features for the users to find their vendors/customers and complete their payment transactions efficiently. These reflected the product strategy for empowering the paying subscribers to take advantage of our full Network capabilities.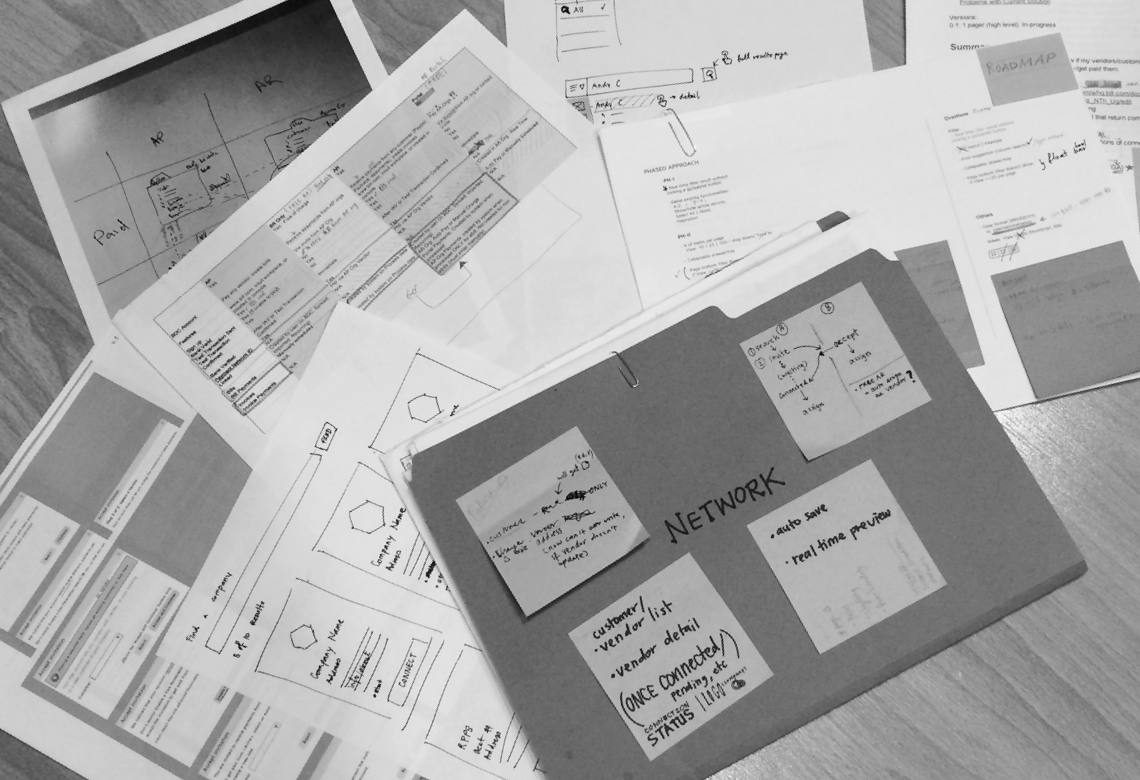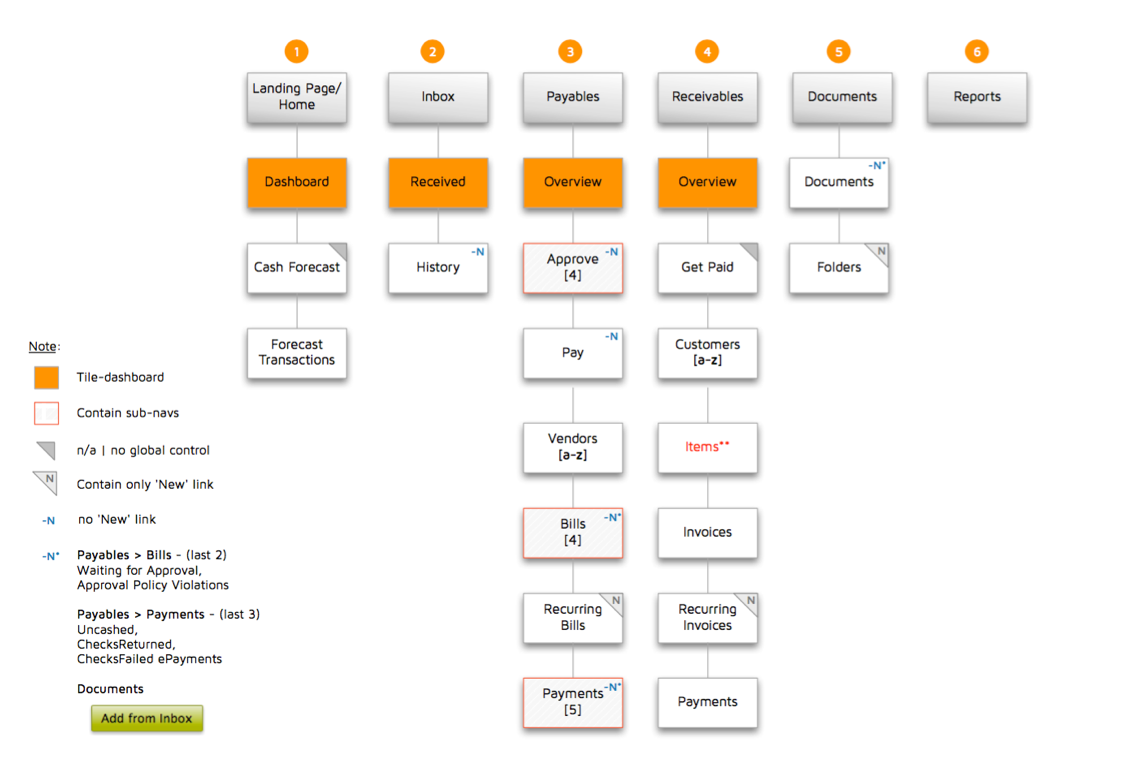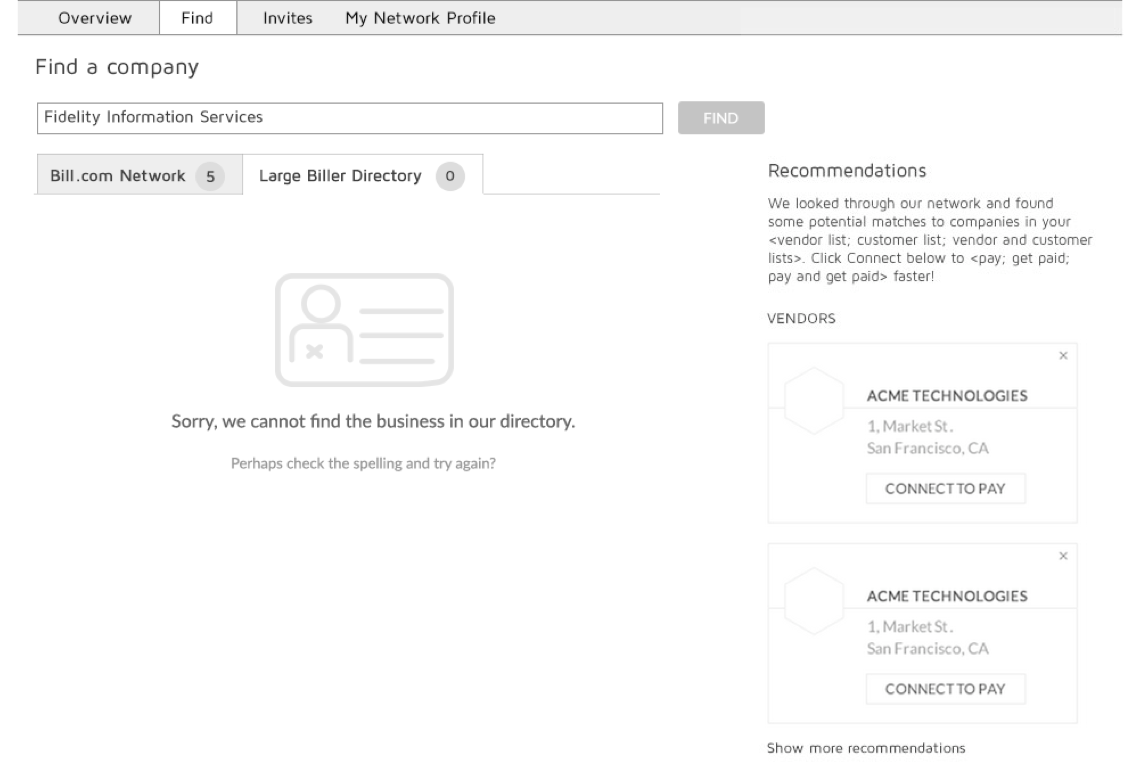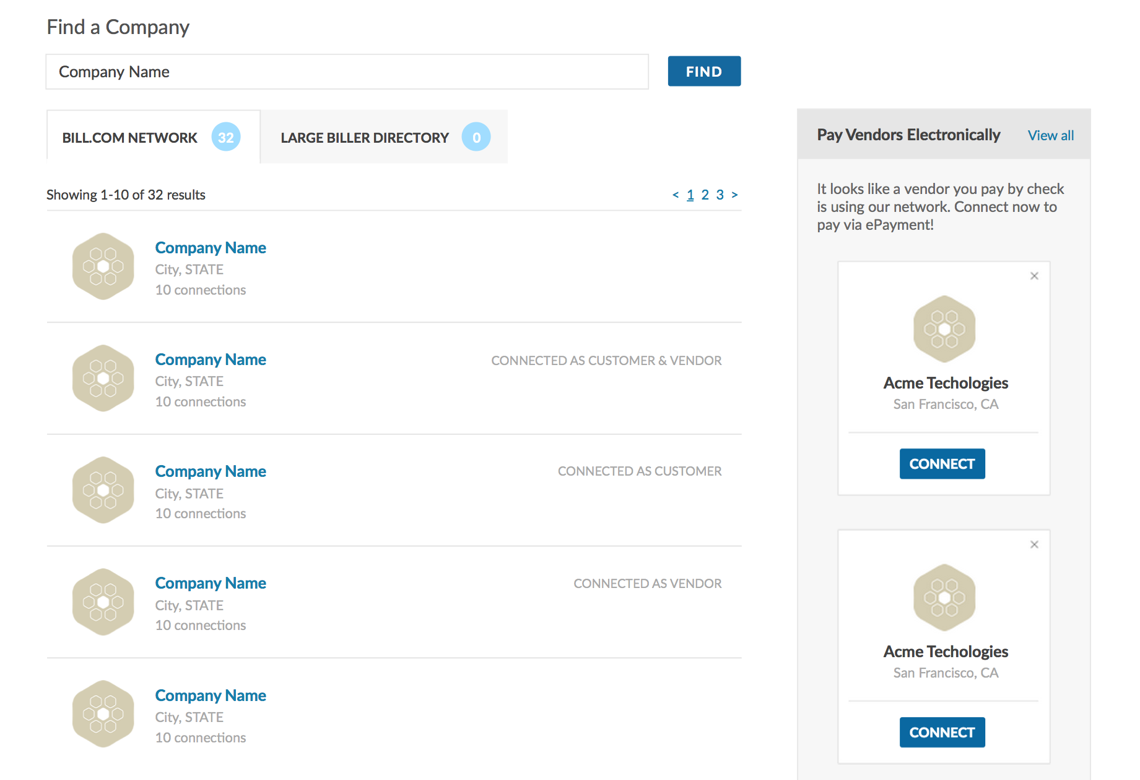 ↑ [ABOVE] Figures capturing the design process for the Bill.com Network project: sketching, IA, low fidelity mockup, high fidelity mockup. User research/interviews and usability testing were also part of the process.
My time at Bill.com was a learning experience through many transitions in a startup company: changes in leaderships, product development methodologies (from waterfall to agile), rebranding efforts, as well as my direct report. As a solo designer at times, I learned a lot about the trade-offs, technical constraints, relationship building through cross-functional teams, while sharping my UX craft.
Through this experience, I delivered designs that made impact to the business objectives and advocated for the users. I built a strong relationship with customer service representatives and conducted users interviews and usability testings, both internally and externally.
↓ [BELOW] Sample high-fidelity mockup with annotations for the confirmation dialog–part of the vendor recommendation flow.